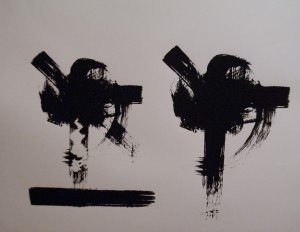 spencer brown-pearn
ut dallas
is a hand-written poem any different from one written on a computer?
abigail buford
ut dallas
men tend to like symmetry in artwork, where women are drawn to asymmetrical works. i add the two together and use color to represent a more unified feeling.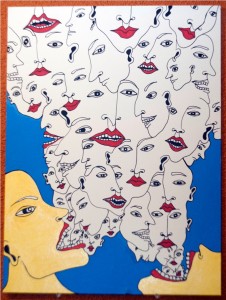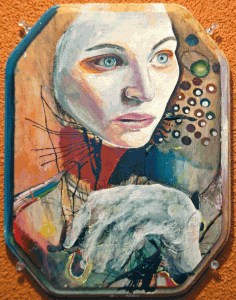 rachel doren
ut dallas
tim seifert
ut dallas
to try to go through me as a filter and connect on my level would be passive and impede their connection to the work.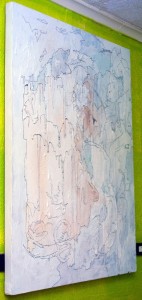 There is no fate that cannot be surmounted by scorn.
-albert camus
(essentially, it's not inevitable if you chose to reject it.)
…which is a convenient-not contrived-way to describe the idea of collectives: ambitious artists unable to wait for the de Medici to come to them throwing impromptu art shows to shape, test, and expose emerging ideas.
the overture visited one of these BY WHATEVER MEANS NECESSARY art shows on jan. 14.
the gallery was the home of ut dallas alum prescott lockes lawani, the curator was whomever we were standing next to and the art was a visual mash-up of graffiti, video, painting, sculpture and music.
our review is brief but fear not (!) because we will provide in-depth features of your favorites as long as you-the reader-tell us who they are. let us know by clicking the submissions tab at the top of this page.
now, welcome to the door of the gallery. once you're inside, the conditions are so crowded and cramped that … well, good luck.